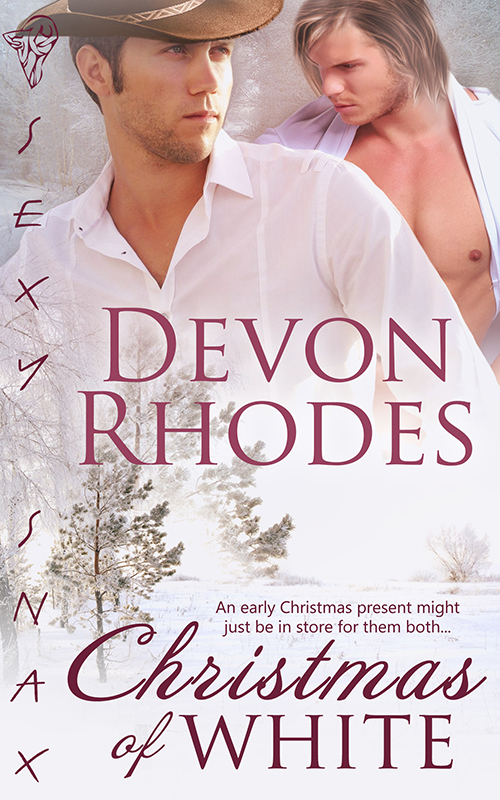 Christmas Of White
Available at Totally Bound
Can Blaise coming back to Montana turn Owen's blue Christmas into a warm, shared Christmas of white?
Owen never thought he'd see the all-too tempting veterinary intern from the previous summer again, until his brother drops the bombshell that not only is Blaise returning, but he'll need to stay in Owen's house again until he gets settled. He's the bachelor uncle in the ranching family, and if people know what that means, no one talks about it. He can't be gay, no matter what happened in the barn last time Blaise was here…
Blaise made the life-changing decision to relocate to Montana for many reasons but with one clear goal in mind—to convince Owen

of

what they could share if he would only let Blaise in. He's prepared himself fora long siege, but with the help

of

his best friend, Owen's brother, a donkey and a lot

of

snow, an early

Christmas

present might just be in store for them both.
The Dreamspinner Advent Books

Originally released as part of Dreamspinner's Advent collections,

these stories of love found during the holidays can be enjoyed any time of year!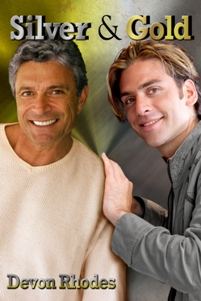 Geoff Radcliffe is having a mid-life crisis just in time for the holidays. He goes into a tailspin after hearing from his first love, picks up a stranger who locks him out of the house in nothing but his pants, and then he gets up the courage to go get rid of his grey, and the colorist refuses to 'do' Geoff's hair!

But Abe Golden, thrilled that the hunky silver-tipped guy has admitted he's gay, does 'do' him, taking him home for the hottest night of Geoff's life. After three heavenly days of smoking hot sex, Abe has done the unimaginable: he's fallen in love. And when he finds out that Geoff has been using him to practice for another man, Abe is at first heartbroken... and then he plots how to show Geoff the value of combining silver and gold.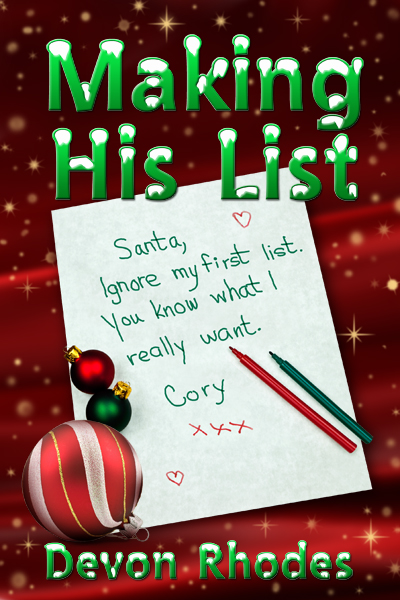 When his young niece Bailey moves in, Cory knows he needs to end his casual fling with Ken. Bailey's had enough upheaval in her short life, and Cory doesn't want her to get attached to a "friend" who won't be sticking around. Even so, Cory finds himself continuing to let Ken into his life, but a one-night-stand gone serial isn't what Cory wants, and so he makes The List: his requirements for the perfect partner.

Helping out during a difficult time, Ken finds himself being pulled into the family unit despite Cory's previous emotional distance. He hopes he's finally breaking through, on the verge of convincing Cory to make their relationship more than a casual one. Then, while helping Bailey write to Santa, he finds Cory's list and takes it as his cue to bow out—just when Cory needs him the most.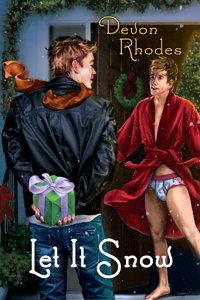 Since he's housesitting a gorgeous inn over the holidays, Garrett invites his single friends to help keep Christmas merry. Then the snow hits and his friends can't make it up as planned.

Alone on Christmas Eve, Garrett makes a private Christmas wish for Ethan to see him as more than a best friend and a willing sub to spank. When the snow stops, will Garrett's hopeful wishes come true?